Milky Way Extracts Space Juice Weed Syrup
Space Juice from Milky Way Extracts is one of their latest cannabis extract creations. This is liquid THC syrup in a bottle that packs a whopping 1000mg of THC. Each bottle contains 3 ozs or 90ml of THC syrup. This highly concentrated cannabis liquid is strong and a little goes a long way. BC Bud Supply carries all six flavours of Milky Way Extracts Space Juice including Fruit Punch, Grape, Mango, Peach, Strawberry and Watermelon. All flavours are made using real fruit juice.
Fruit Punch
Grape
Mango
Peach
Strawberry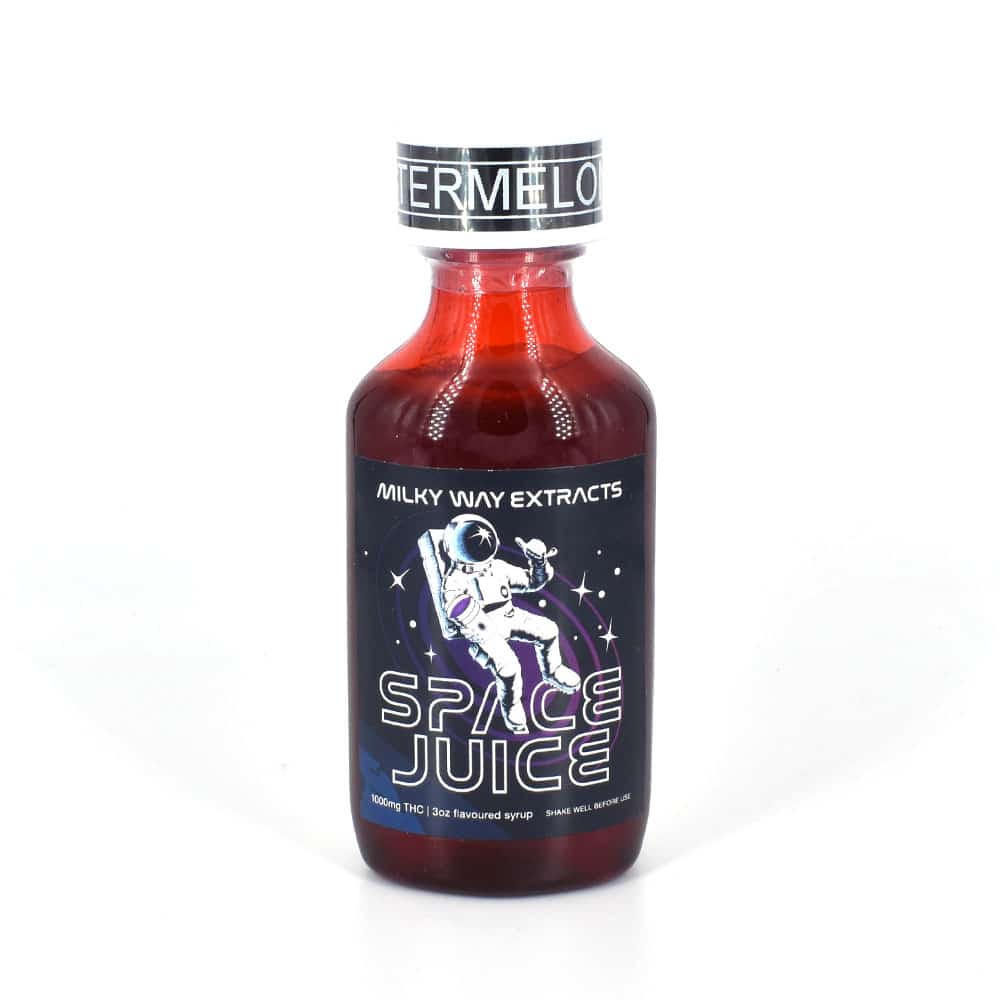 Watermelon
Space Juice can be used for the following:
Make Cannalean by mixing with 7-Up/Sprite and ice in a styrofoam cup!
Mix with other liquids such as sodas, juice, milk or water for a delicious and fruity THC infused beverage
Pour over pastries, ice cream, cereal and other food items
Use it as a sweetener when making deserts such as baked goods, jello or frosting
Drink it straight in shots if you want to get baked
Sip it slowly for a nice, steady buzz
Directions: Shake well before using. Start with a small dosage and work your way up. If this is your first time, we recommend starting off with a 20ml dosage. Do not drive or operate heavy machinery. Keep out of reach from children and pets. Do not ingest if pregnant or breastfeeding.
| | |
| --- | --- |
| Brand | |
| Ingredients | Water, Sugar, Real Fruit Juice, Artificial and Natural Flavours, Full Spectrum Cannabis Extract |
| Flavour | Fruit Punch, Grape, Mango, Peach, Strawberry, Watermelon |
| Volume | 90ml / 3 ounces |
| THC | 1000mg |
| Dimensions | 5cm x 11.75cm x 3.5cm |
| Origin | British Columbia, Canada |