Fruit Flavoured, Sugar Coated, Weed Infused Gummies
Bliss is a Vancouver, B.C. based edibles company that specializes in creating cannabis infused, fruit flavoured gummy squares. All their products are made with high quality, top grade cannabis grown right here in British Columbia, along with natural fruit juices and organic cane sugar. The airtight tin resealable tin makes sure that your candies stay fresh and protects them from being squished when you're carrying them around.
Great for Recreational and Medicinal Use
Bliss is the perfect gummy edible for both recreational and medicinal users. Recreational users love Bliss for the smooth and mellow high it offers, while medicinal users love the precise and reliable dosage from each piece. These gummies are great for easing pain, anxiety and stress, while putting the user in a happy and euphoric state of mind.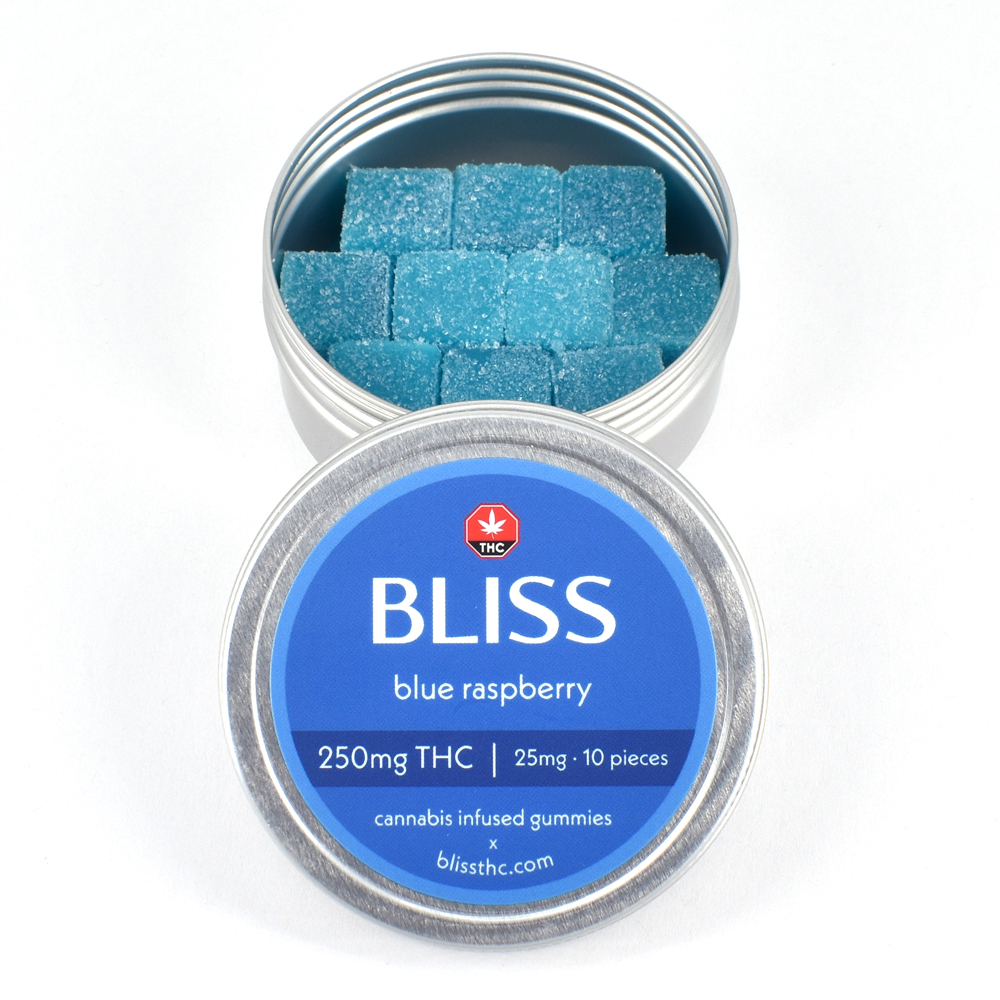 Blue Rapsberry (250mg THC)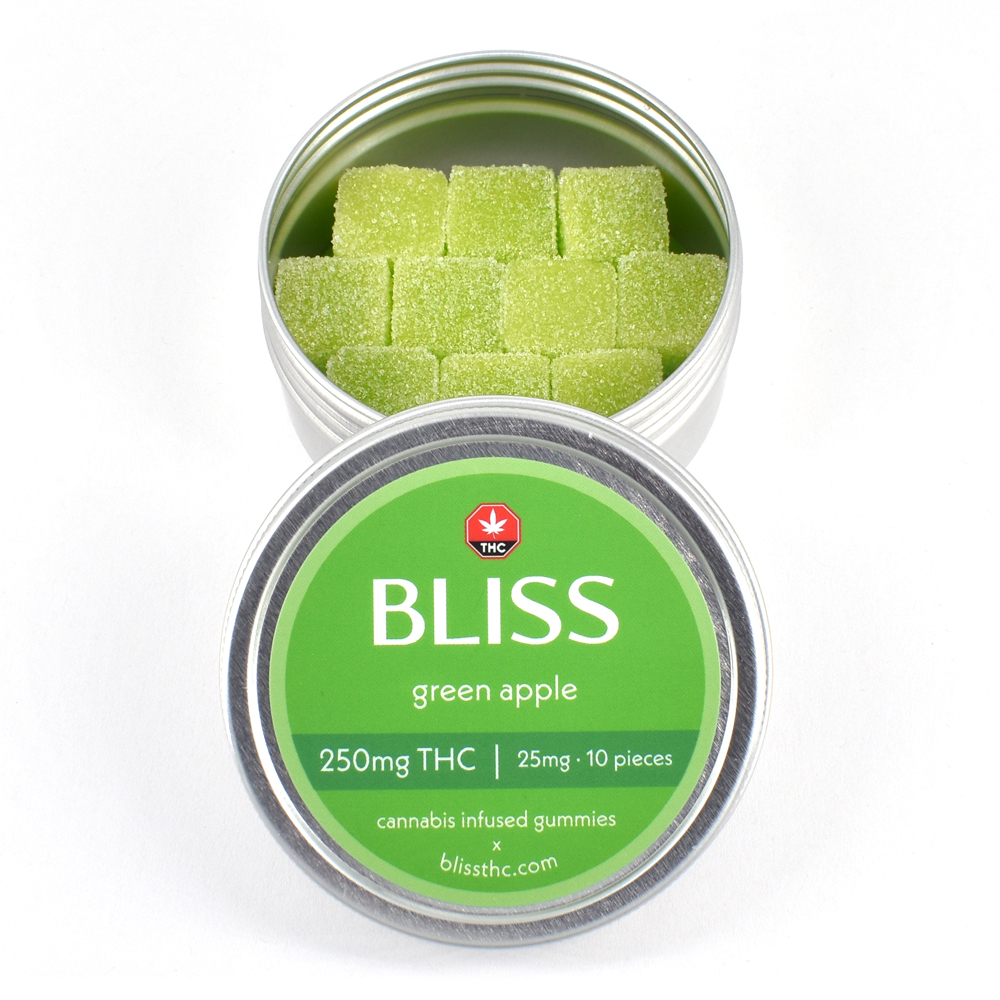 Green Apple (250mg THC)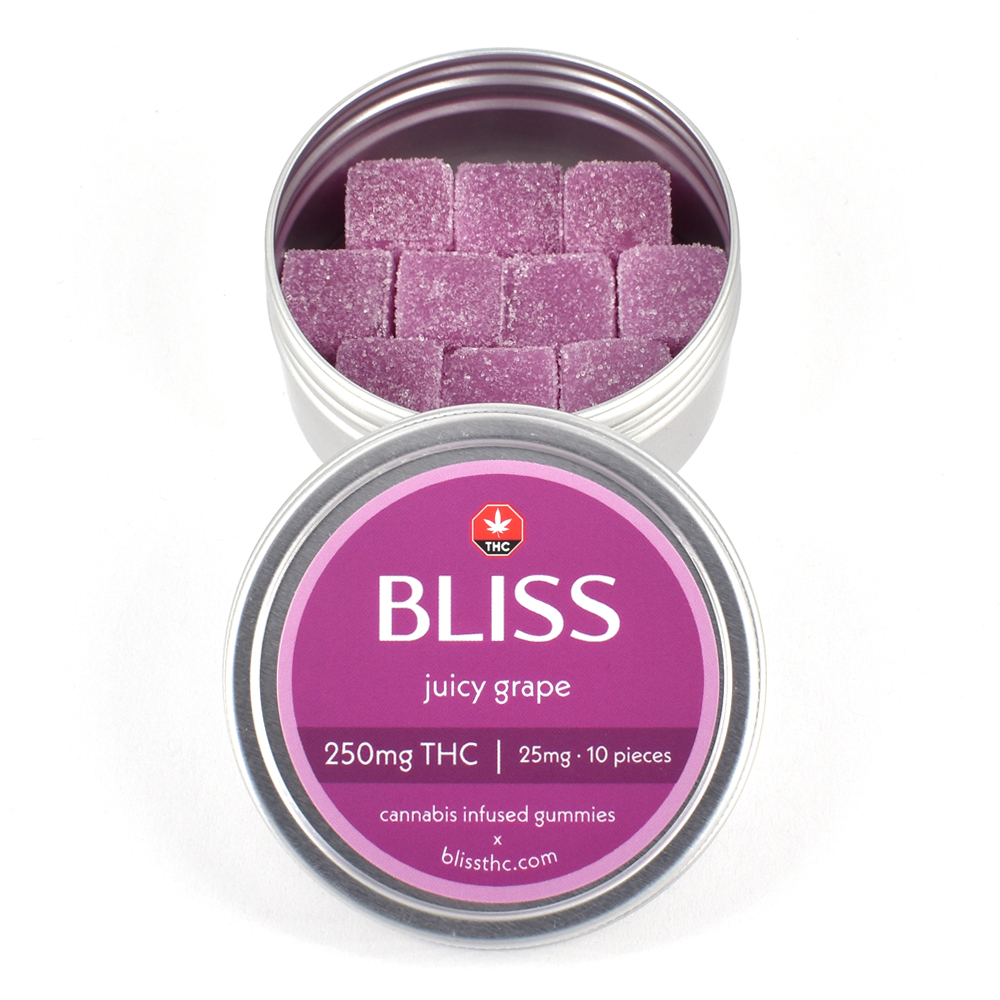 Juicy Grape (250mg THC)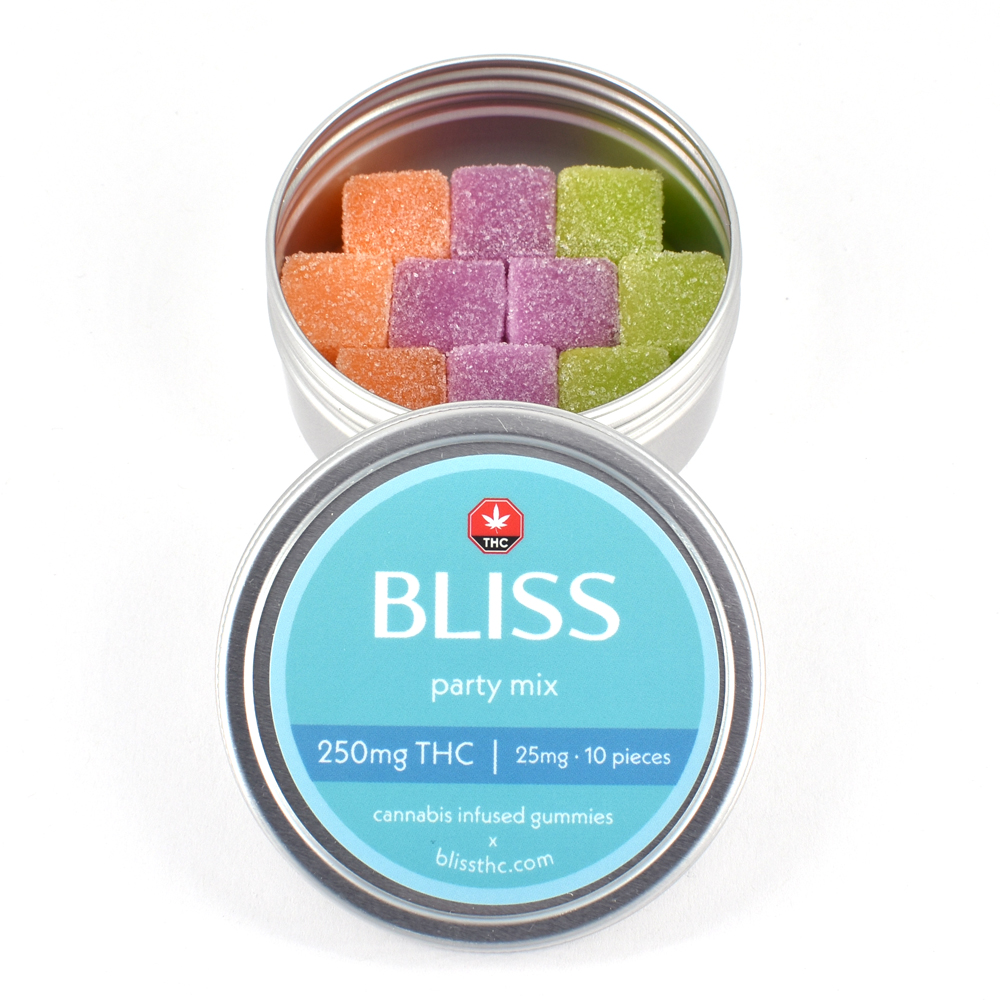 Party Mix (250mg THC)
Peach (250mg THC)
Pineapple (250mg THC)
Tropical Assorted (250mg THC)
Watermelon (250mg THC)
Build Your Own Bliss Gummies 5 Pack Bundle and Save!
Pick any 5 Bliss Edibles gummies with our Mix & Match bundles and save! Bliss cannabis infused gummies comes in 8 different fruity flavours. You can choose the same flavour more than once. BC Bud Supply offers all your favourite Bliss edibles products at some of the best prices you'll find on the market.
Dosage: Take one gummy and wait 45 minutes for the effects to kick in before considering taking another dosage.
Storage: For maximum freshness and longevity, store in a cool, dry place away from sunlight.
Check out Bliss Edible's Day Dream/Sweet Escape - a delicious tin of gummies that come packed with a whopping 1080mg of total THC!
Contains 9 gummy pieces at 120mg THC each
Each gummy piece can be individually separated into 4 pieces at 30mg THC each
Each tin includes 3 delicious fruity flavours 
We Also Carry Mix & Match Bundles in Different Sizes
| | |
| --- | --- |
| Brand | |
| Total THC | 250mg per pack |
| Pieces | 10 per pack |
| THC per Piece | 25mg |
| Origin | British Columbia, Canada |