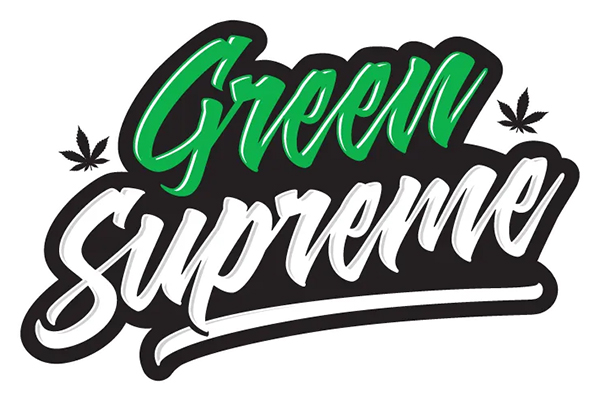 Green Supreme
Based in beautiful British Columbia, Green Supreme believes that great cannabis concentrates starts with having the finest quality flowers. Green Supreme gets their cannabis from some of the best craft growers in B.C., sourcing only fresh, top of the line, AAAA+ grade weed. Their product line ups consist of a variety of marijuana concentrate products including budders, THCa diamonds, live resin and vape pens.
Green Supreme Budder Mix & Match Bundles
Save on your purchase when you buy four jars of budder at one time with our Green Supreme budder Mix & Match deals. Create your own bundle and choose from a variety of high quality cannabis strains. You can pick the same strain more than once.
Terpene Rich Budder from Green Supreme
Green Supreme's budder line up is made with high quality, craft cannabis using the very latest extraction methods. This ensures you get an amazing, full spectrum experience of all the strain specific terpenes, cannabinoids and flavonoids. Packed full of rich flavours and potency, Green Supreme makes one of the highest quality budders on the market.
Death Bubba
| | |
| --- | --- |
| Type | Indica |
| Flavours | Citrus, Pine |
| Effects | Focus, Relaxation, Sedation |
| Medical | Anxiety, Pain, Stress |
Duke Nukem
| | |
| --- | --- |
| Type | Hybrid |
| Flavours | Citrus, Earthy, Skunky |
| Effects | Creativity, Energy, Euphoria |
| Medical | Anxiety, Headaches, Stress |
Jack Herer
| | |
| --- | --- |
| Type | Sativa |
| Flavours | Herbal, Pine, Wood |
| Effects | Energy, Euphoria, Focus |
| Medical | Depression, Fatigue, Stress |
Star Killer
| | |
| --- | --- |
| Type | Indica |
| Flavours | Earthy, Lemon, Pine |
| Effects | Euphoria, Relaxation, Sedation |
| Medical | Depression, Pain, Stress |
Sunset Sherbet
| | |
| --- | --- |
| Type | Indica |
| Flavours | Berry, Citrus, Sweet |
| Effects | Euphoria, Happy, Relaxation |
| Medical | Anxiety, Depression, Stress |
Sunset Sherbet x High Octane OG
| | |
| --- | --- |
| Type | Indica |
| Flavours | Lemon, Pine, Sweet |
| Effects | Euphoria, Relaxation, Sedation |
| Medical | Insomnia, Pain, Stress |
Check out other Green Supreme products:
| | |
| --- | --- |
| Brand | |
| THC Profile | 80%+ |
| Net Weight | 1 gram (each) |
| Dimensions | 3.75cm x 2.5cm x 3.5cm |
| Origin | British Columbia, Canada |